Teal Australia offers a wide range of business analysis services in WA, including to:
Lead the definition, elicitation, prioritisation and validation of requirements and design of new or re-engineered business processes to meet the needs of the organisation;
Scope and plan out business analysis activities;
Manage and develop Business Requirements for Business Process and System Functional Specifications that will drive the desired change to business process, system enhancement / development activities, in accordance with the Business Analysis process framework;
Work with varied and at times remote senior stakeholders or project teams on complex business problems and/or opportunities;
Justify the need for change, including the development of the business case and benefits realisation plan;
Analyse, define, document and validate what is required for changes to business processes, policies and information systems; and
Recommend solutions that will enable the business to achieve targeted business outcomes and deliver business value;
Support testing, training and implementation activities to ensure the successful delivery of the overall business and technology solutions.
For a comprehensive teal solution it is recommended this business analysis is approached with respect to all quadrants and all levels: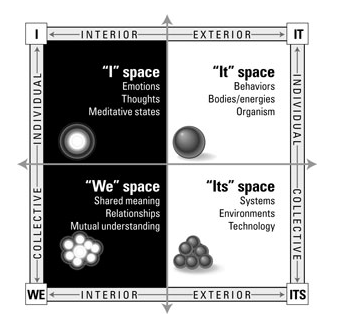 Engage Teal Australia for any business analysis needs you have. Start by booking a free consult in Perth, no obligations.