Business owners need tools to help run and automate their business, that's just a fact. We want to make sure our clients are using the best tools and getting the best possible price!
Typically the main clients we enjoy working with are people who have committed to making a positive difference on the planet, utilising the vehicle of their business as an expression, and as a tool to do just that. Are you at the stage where you are looking to build or upgrade your website, e-learning or online business automation and need an expert by your side, who shows you step by step how it is done?
Website development, e-learning and online business automation:
Need help to create your website and online business model?
Do you have an existing business and need to generate more revenue?
Create and optimise an effective online sales funnel?
Freedom with a high quality automated online business

Teal Australia is here to help you, or teach you how to set up your WordPress website, SEO, e-commerce, e-learning and online courses, membership or social networking sites, and secure payment systems. Streamline your social marketing strategy for lead generation via automated email campaigns, Facebook promotions, Google ads etc, and tie together all the bits and pieces that it takes to build a solid online business. Whether you are looking to drive more traffic, boost conversions or increase engagement, we can help.
The old saying "Build it and they will come", may not be quite enough in today's fast paced business environment and for internet savvy consumers. Trust need to be earned, credibility established, and behind you a robust and secure fully integrated web solution.
Are you a heart-centered entrepreneur? Do you have content or services that you like to share with the world, we can teach you the rest. When now is a good time to get started building your own online business?
Confidential and with no obligations.
Draw your future into manifestation
We invite you to tell us what your dream looks like.
Praise
I was fortunate enough to happen to meet Thomas from Teal Australia. With the upmost professionalism and absolute positive frame of mind which conveyed a message to me that "anything is possible", we got underway discussing ideas for my website immediately. He had many helpful suggestions to make and really listened to what I had imagined and where I was headed. Shortly after the initial discussion, I was being introduced to WordPress and shown very clearly and simply the ins and outs of the program. How to use this software was very easily conveyed to me in a calm and very explanatory manner so I could get my head around it.
Any questions I had were promptly answered and any new ideas I came up with were heard and taken on board and utilised right away. The proficiency demonstrated by Teal Australia was unparalleled. I could not recommend this company more. If you are looking to create an amazingly unique website like I was, and don't know where to begin, get in contact with Teal Australia today.
You will surely be greeted by friendly staff, just waiting to get excited about your vision or goal and in turn, get you even more excited! I now have a fully up and running web solution of my own that I am able to make changes to myself, with ease. I am very grateful for this coaching that I received from Teal Australia and also for their vast knowledge of everything, because now I have a website that is more incredible than I could have imagined. If you have the content for your website all ready to go, I was shown how this can be a very fast process from start to finish.
Sarah Weitenberg – Author, Speaker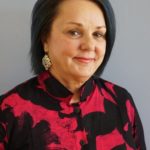 Thomas Hoyer is a very resourceful professional when it comes to web solution design and construction. His ability to trouble shoot and provide solutions to complex website backend problems is par excellence. Thomas achieved results beyond my expectations in terms of cost savings and the speed with which he accomplished my goals. I appreciated Thomas's ability to cut through the complex issues of the project, his collaboration with major stakeholders and the delivery of expected results and then some!
Marija Vujcic – Director, Energeez Human Resources
WordPress is an Open Source project, which means there are hundreds of people all over the world working on it. (More than most commercial platforms.) It also means you are free to use it for anything from your recipe site to a Fortune 500 web site without paying anyone a license fee and a number of other important freedoms.